Image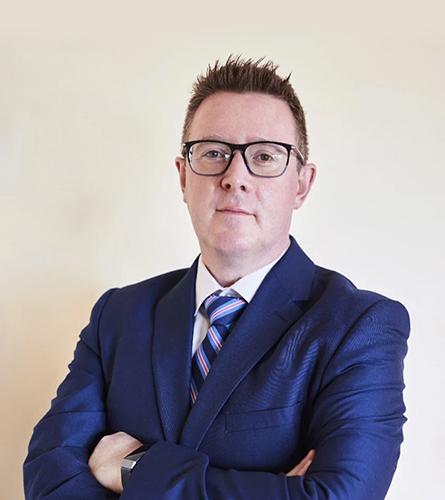 Welcome to King's College Alicante and thank you for taking the time to browse through our website.   
Making the right choice when it comes to your child's education and future is immensely important.  Ensuring that your child joins a community that shares your own values, offers a safe and nurturing environment, and provides them with ample opportunity to fulfill their potential, both academically and outside of the classroom, is absolutely essential.  You can rest assured, however, that at King's College Alicante our years of success, and commitment to providing the best experience possible for every pupil, will allow your child to thrive with us. 
As Executive Headteacher, I am immensely proud of the school we have grown over the years and even prouder to be able to work with our pupils, staff and parents as we continue to develop and improve our College. Visitors to the school all concur that it is a special place, where positive relationships underpin everything that we do, and create a unique, nurturing environment where school and home collaborate to ensure that every child enjoys their education and can maximise their potential.  Our pastoral care is second to none and our pupils love coming to school each day - this in itself tells you a lot about our values, and the emphasis we have on inclusivity in all of its guises, meaning new members of the community are welcomed and settle in quickly.
Our performance in public examinations is outstanding and I am very proud that we are the highest performing school at IGCSE of the over 80 schools that make up the  Inspired Education Group.  As an IB World School I am also now very excited that we are able to offer the IB Diploma Programme in Year 12, demonstrating our commitment to continuing to be at the forefront of British Education, whilst also offering our pupils a truly international experience.  The IB philosophy is closely aligned to our very own ethos, which underpins the education we provide from Pre-Nursery all the way up to Year 13.  As a result, our pupils graduate from us not only with results that allow them to attend some of the best universities in the world, but also equipped with a broad gamut of skills that are highly demanded by employers and those same universities worldwide. 
At the other end of the educational spectrum, our Early Years and Primary school has always been a beacon of excellence in the local area.  Our youngest pupils are lucky to enjoy a great learning environment, facilitated by committed professionals that ensure the best of starts in both English and Spanish.  The children quickly feel at home with us and our focus on developing the whole child means they develop essential skills and are well prepared for the smoothest of transitions when the time comes for them to move on to secondary education in Year 7. 
Outside of the classroom our pupils enjoy a rich and varied curriculum with one of the most innovative and enjoyable sports programmes in the area, ample opportunities to work collaboratively with their peers through collapsed timetable and theme days, and participation in an enriching performing arts and public speaking programme each week.  All pupils in Years 5-13 also enjoy a fortnightly "enrichment" afternoon where they can develop a new skill or get involved, for example, giving back to the local community.  From scuba diving to public speaking, muay thai to beach cleaning, there's bound to be something to inspire and engage your child, with many pupils often going on to develop these skills further outside of the school gates.  This unique curriculum supports our pupils as they mature into well-rounded individuals who are academically successful but also develop broader interests, empathy, interest in the world around them, and who learn the importance of looking after their own wellbeing and that of others. 
I have no doubt that an outstanding school is so much more than the sum of its parts, and it's all of the above, combined with our passionate and committed staff, excellent facilities, our dedication to every child's success and a determination to develop the whole child that makes us such a unique and special place.  People not words, however, are what set us apart so I would encourage you to make contact with our admissions team and arrange an appointment to come and see us in person or meet us online.  The team and I would be delighted to welcome you to our community, show you around (in person or virtually) and let you experience first-hand the wonderful community of individuals that makes King's College Alicante so special.  I am sure you will see for yourself that we are the right choice for your child as they embark on the next phase of their academic journey and I hope we will be able to welcome you to the King's College Alicante family very soon!
With best wishes. 
Simon Wicks I Executive Headteacher